Late Shri Kasinadhuni Subramanyam
Vasthu Brahma Shri Late Kasinadhuni Subramanyam is a renowned Vasthu consultant, He is familiar to all celebrities and politicians in India and many countries like Dubai, Kenya, etc. Born in the year 1928, He Remarkably served society through print media and Vasthu consulting. At the age of 22, he stepped into the print media, as he learned all the skills needed for it. In the year 1960, he joined an evening course in Nizam college Hyderabad and completed his Graduation.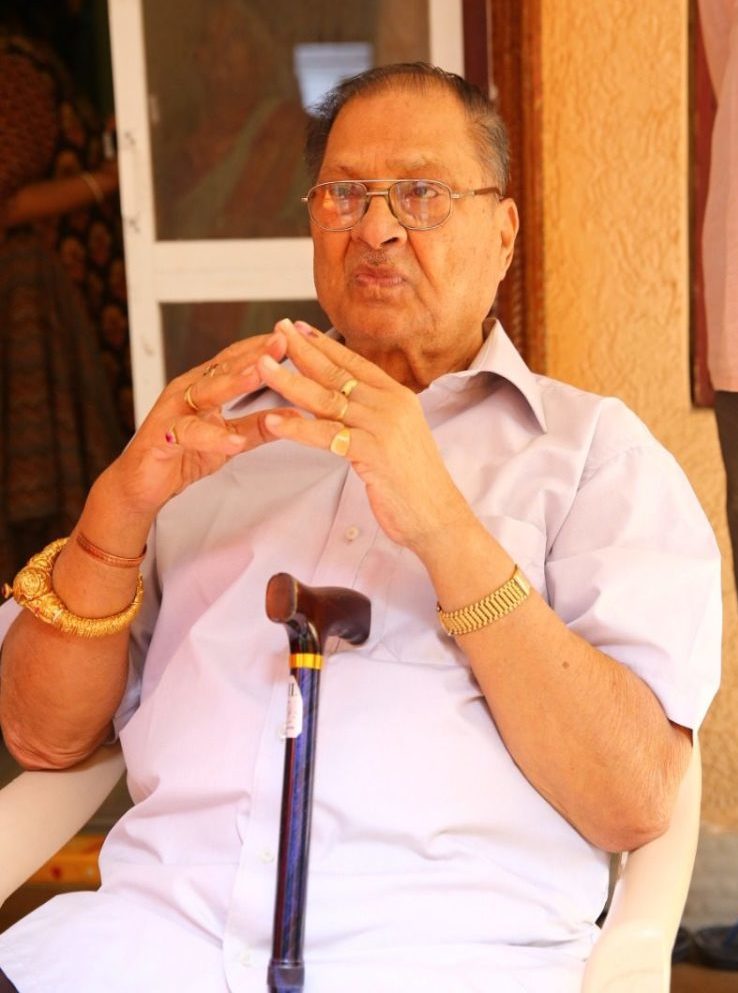 And worked as chief editor for a well-known newspaper called "KRISHNA" He worked in Krishna newspaper for about 10 years and After 1967, he started his own newspaper called "Chukkani", a bi-weekly edition, which sooner printed weekly, then daily. Including Social, Political, and Community News coverage, for the first time a whole page for "Women Empowerment" was printed by which he also got a name as "Chukkani Subramanyam" He was given recognition and awarded as "Bharatha Vasthu Vignana Sarvaghnya, Vasthu Brahma, Vasthu Samrat" for his exceptional services in Vasthu, by Telugu societies. He helped in renovating the old temples financially.
He was also a disciple for 11 peetadhipathi's in Shaiva Matha temple which evolved 100 years. Besides Paper publishing, As Vasthu consultant he has helped many reputed people not only in India but other countries like Kenya, Cyprus, Dubai. Beginning from the common people he has helped professionals, Chief ministers, Ministers, MP's, and all the officials. Even the Sheikh of Dubai has invited him for his building constructions. He visited Dubai 10 times in a single year. He also advised several Vaastu changes in the Temples like Yadagirigutta in Telangana, Tirumala Tirupathi Devasthanams, and Bhadrachalam Temple.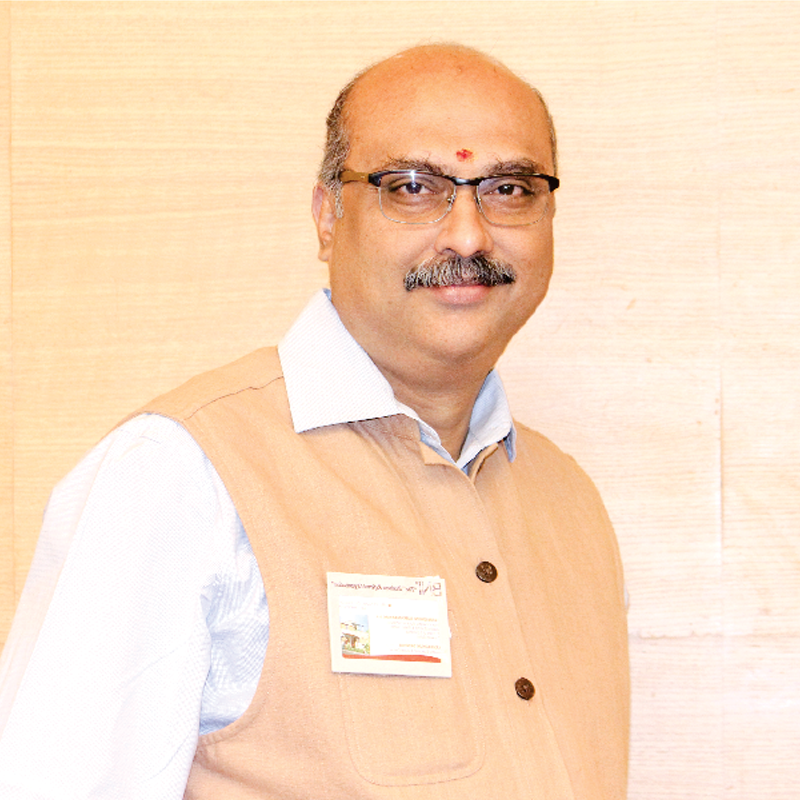 Son of  Late Shri Kasinadhuni Subramanyam joined the legacy of his father in Vaastu consulting and serving the society in His Father's footsteps.
He is a Professional, Trusted & Reliable Vasthu Consultant.
Now he is guiding many politicians, celebrities, and reputed people for Independent Homes, Apartments, Business Offices, Firms, Factories, Residential Lands, etc.
He states that "Everyone in this generation, is just worried about the internal Vaastu, but external parameters should also be considered while taking Vaastu guidance."
He is guiding many politicians, celebrities, and people around the world who are looking for Vasthu Services. His main services include monitoring vasthu for Independent Houses, Apartments, Gated communities, Corporates, Factories, Residential Lands, etc. He is one of the most active vasthu guides in and around Hyderabad. The most renowned celebrities like G V Krishna Reddy family, Kodela Shiva Prasad, T.Subbirami Reddy, Dr. Ananth Kumar (Apollo Hospitals), Agro Mech Industries, TVS Motors, Visaka Industries & V6 News still take guidance from him.
Ex chief minister of Andhra Pradesh
Late Shri Vasthu Subramanyam Garu with Ex-Chief Minister of Andhra Pradesh.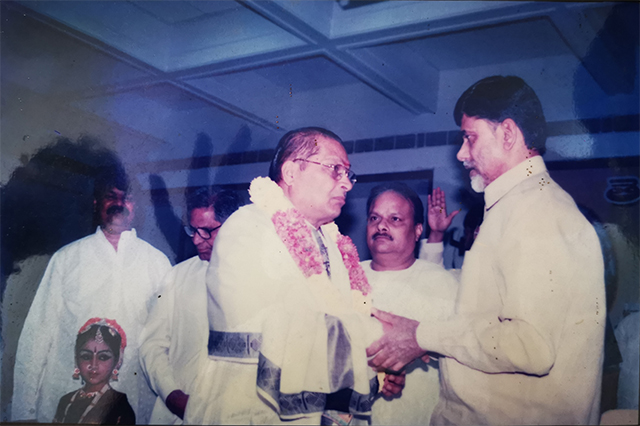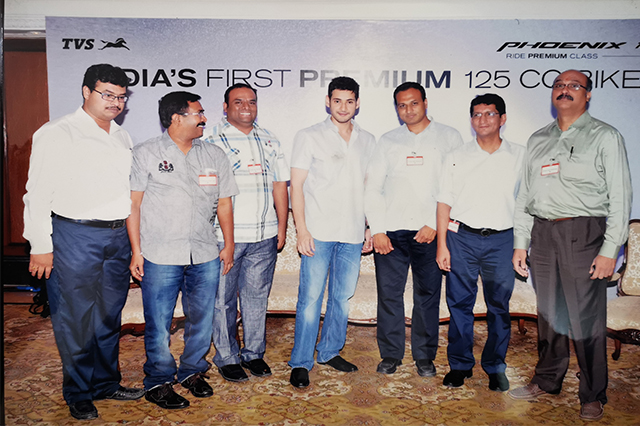 Kasinadhuni Srinivas Garu, (1st from the right) with Hero Mahesh Babu, in an event of TVS motors. The plant has been Constructed upon his guidance.
Felicitation by TANA, Dallas - USA
Vasthu Subramanyam Garu was Felicitated by the Telugu Association in Dallas, Texas.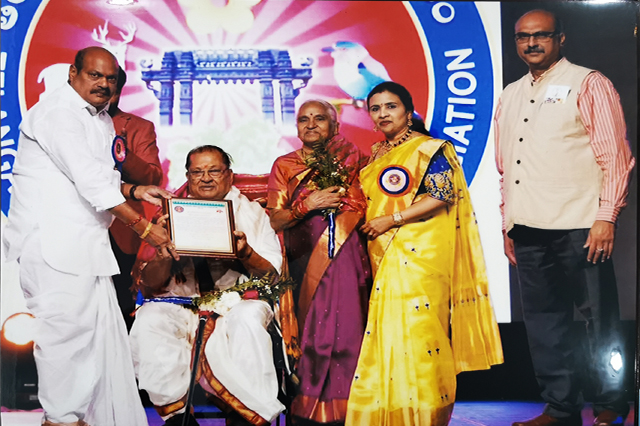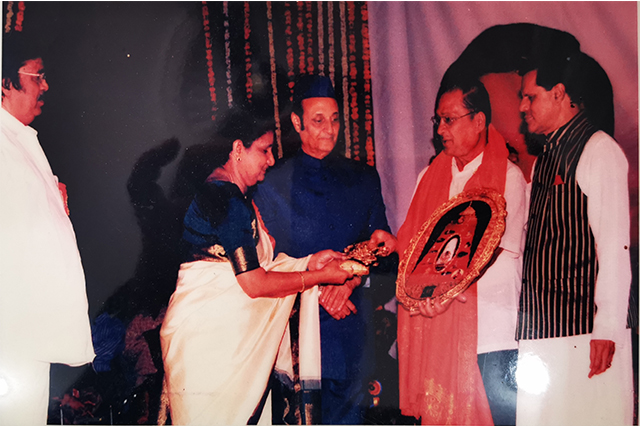 With Dasari Narayan Rao and officials
Vasthu Subramanyam Garu, being felicitated by officials of the Film industry in an event.
Vasthu Subramanyam Garu, being felicitated by an official and leader in the Film industry.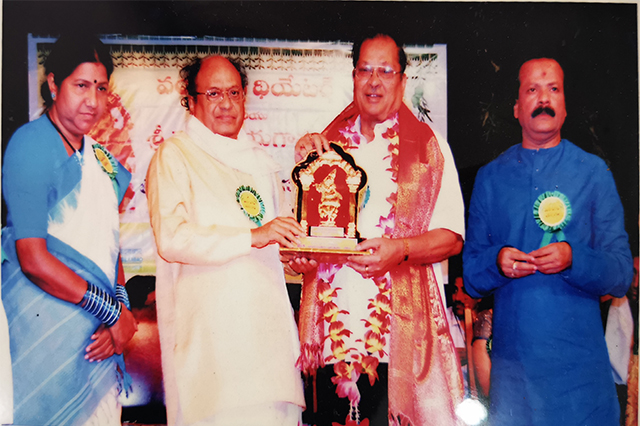 Vasthu Subramanyam Garu, being felicitated by Subbirami Reddy Garu along with his family, after the construction of his new home.